Do you hear that? It's the sound of the Great Outdoors in Golden, Colorado… and it's calling your name! In addition to the one-of-a-kind outdoor attractions, there's a lot to love about Golden.
Sure, there's mountains. But there's also culture, delicious restaurants, famed film festivals, and the world's largest single-site brewery. With so much to do and so many new things to try… you'd be crazy to pass up Golden!
In fact, here are four reasons to drop everything and begin searching for your dream home in Golden, Colorado.
The Outdoors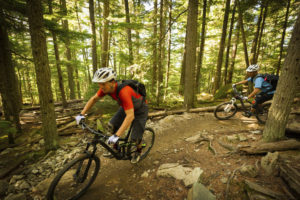 We just have to take a minute to talk about the gorgeous natural scenery of Golden. The Colorado lifestyle is exemplary, and Golden does not disappoint. Pick your favorite outdoor activity. Whether it's mountain biking, kayaking, white-water rafting, horseback riding, or ziplining, you'll find plenty of outlets in Golden.
Every day can be the perfect adventure when you live in Golden! After the adventure, wind down by sitting out on your back deck and breathing in that jaw-dropping mountain view.
The Culture
Art galleries, historic museums, Old Western attractions, there's no doubt that Golden sets a pretty high standard for cultural amenities. Imagine a life spent out on the prairie by visiting the Golden History Park, or spend the day perusing the area's many fascinating museums.
Take your pick of the Buffalo Bill Museum, the Colorado Railroad Museum, and the Boettcher Mansion to get your fill!
The Beer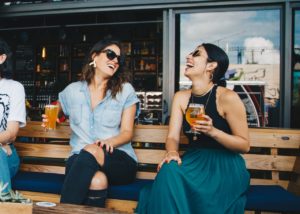 Did you know that Golden is home to the famous Coors Brewery, also known as the largest single-site brewery in the world? Today, it's a popular spot for tours and is an awesome way to how beer is made!
Plus, the tour ends with free samples of their delicious beers.
The Homes
Have you been dreaming of the perfect mountain home? It's time to make your dreams a reality. Begin by exploring some of the most gorgeous homes currently for sale in Golden!
From cozy single-family abodes to luxurious mountain estates… you're going to love the many different real estate options in Golden. Best of all, you'll find an array of dazzling homes with stunning mountain views for sale! When it comes to your dream home… you can never have too many options!
Ready to Explore Everything Golden Has to Offer?
We're ready to help! Give our team a call today to search homes for sale in Golden and learn more about the home-buying process. We're only a phone call away.